Convention
The Texas Carnival Glass Club holds its annual four-day convention in March. Events include educational seminars and banquet program featuring internationally known speakers, carnival glass displays, silent auction, dealers and club members selling carnival glass, and a public auction of Carnival Glass.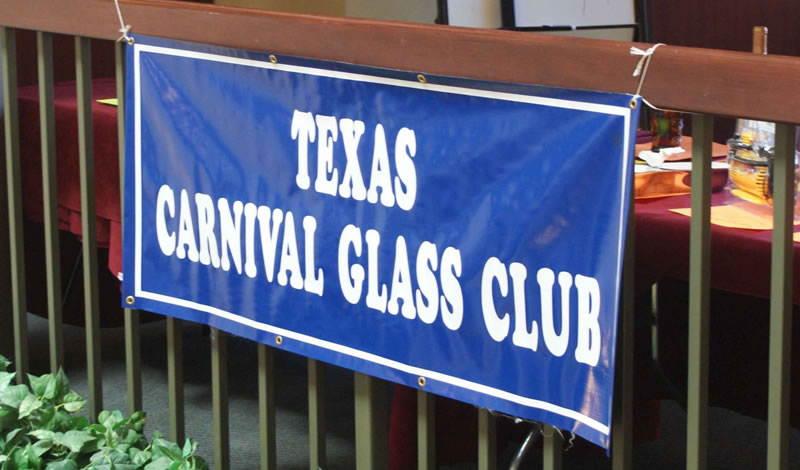 Dear club members,
Below is my President's Corner that will be published in the January issue of the Carnival Glass Action Newsletter. Please feel free to call me with any questions at 713-857-2966.
Sincerely,
Emmett Morgan, President
Texas Carnival Glass Club

2021 TCGC CONVENTION CANCELED
Today is January 1, 2021 as I compose this message. I am glad that 2020 is behind us and looking forward for all our members and their families receive their two Covid shots in a timely manner.
This month's CGA Newsletter is typically one that would layout our Convention's schedule, announce our Speakers, and display some exceptional glass teasers of our upcoming Auction. Unfortunately, based on what we know at this time, there does not seem to be a safe path that will allow us to proceed with our spring Convention. Currently the city of Dallas has quantified the Covid Risk Level at its highest point (Stay Home & Stay Safe) and has strict distancing orders for hotels and businesses. Based on our best guess even if we chose to have the convention it would not be our normal convention. We would likely not be able to have traditional events of Show & Tell, Gift Exchange, Banquets, or host our Hospitality room. Food, although available at the Hotel, is limited with no breakfast buffet but specific breakfast options that can be served at your table. Lunches and dinners can be preordered as well from a menu but again options are limited.
Our October Survey Monkey results indicated that individuals would attend a reduced event schedule convention at an attendance rate of less than 50% of what we would normally expect. Given that number of attendees we would not meet minimum requirements of Lodging nights, Food & Beverage $, and meeting room rental. The chances of a full vaccinated community in Dallas or the country that would change that reality by the March time frame seems to be low. So again, as in the Spring of 2020 we are faced with the choice of hosting an event where few individuals would attend and with some potential of virus transmission for those that did attend. I wish our crystal (carnival crystal of course) ball would show otherwise but sadly it does not. At the end of the day, we feel the responsibility for our attendees and our club and will be canceling our 2021 Convention.
We would normally ask that individuals renew their membership as they register for the Convention but given the circumstances please write yourself a note to drop your membership renewal to our treasurer Jeannie Whitley using the form in this issue of the CGA.
We are working with Jim Seeck and are bouncing around alternate options to get us together but all that is a work in progress at this time. Jim has indicated that the convention auction will definitely be held so that is good news. Take a look at the auction teasers in this CGA and hope for a quick end to this pandemic. Be safe and have a great 2021.
We appreciate the wonderful folks who were scheduled to speak at our 2020 convention and again at our 2021 convention – THANK YOU!

2020 & 2021 Convention Speakers
Brian Foster, Arlington, TX: "Christmas Compote Mould Demonstration"
Sue Davis, Wills Point, TX: "A Unique Look at Vaseline Glass"
Mary Jo and Tony DeMichael, Aledo, TX: "Carnival Family Trees"

2021 Convention Auction
The TCGC Convention auction will be a Seeck Online Only auction. Please check www.seeckauction.com for updates. In the meantime, enjoy these preview photos of some of the beautiful glass that will be in our March 20th auction.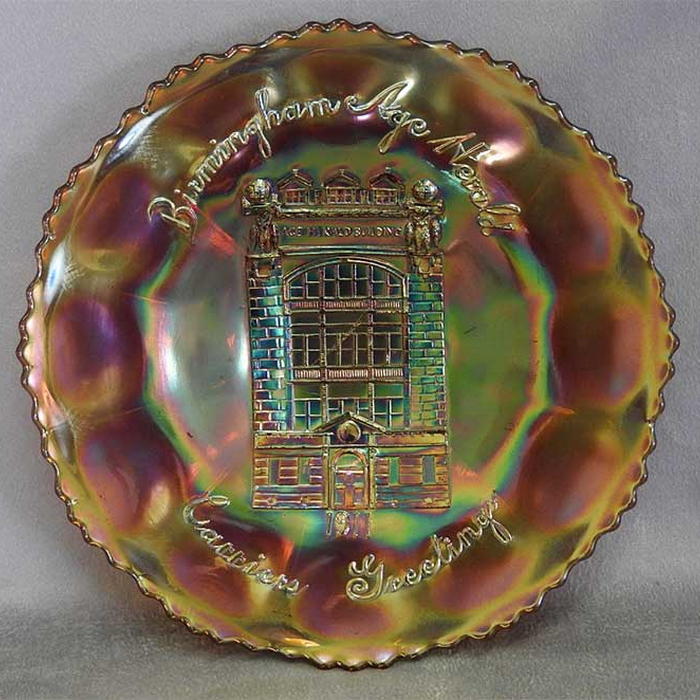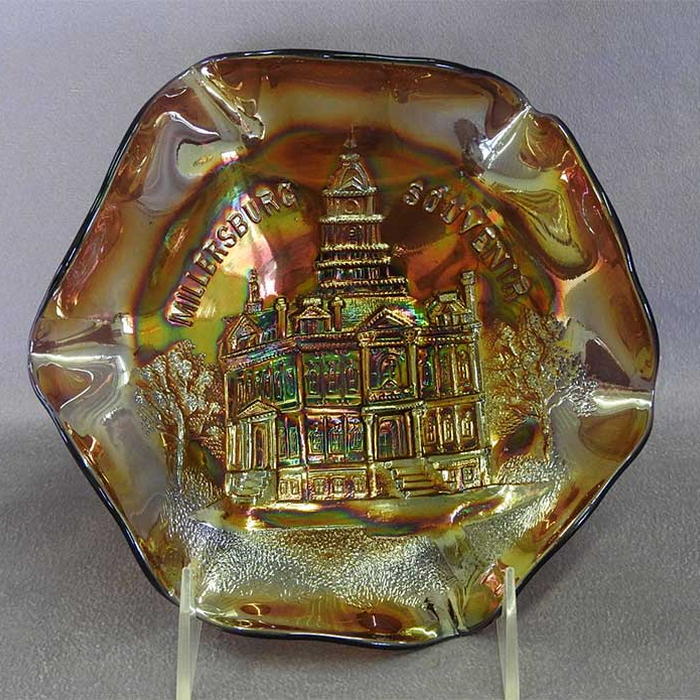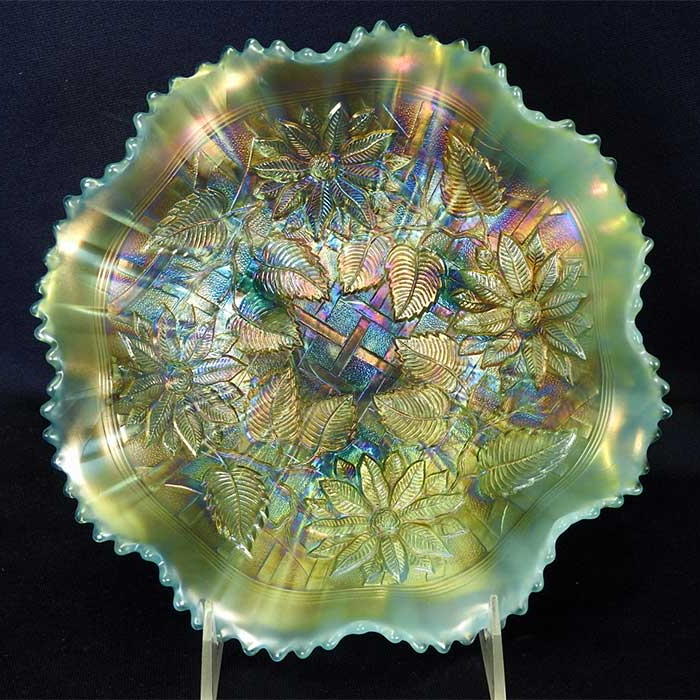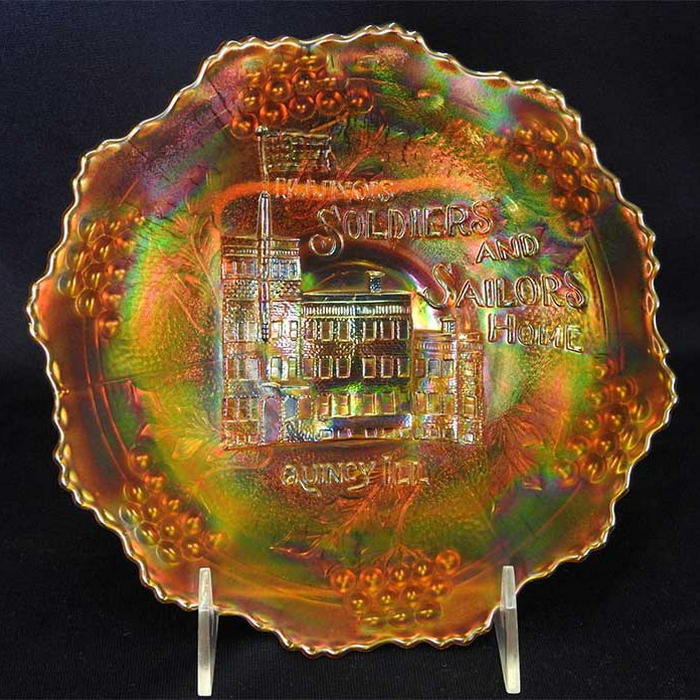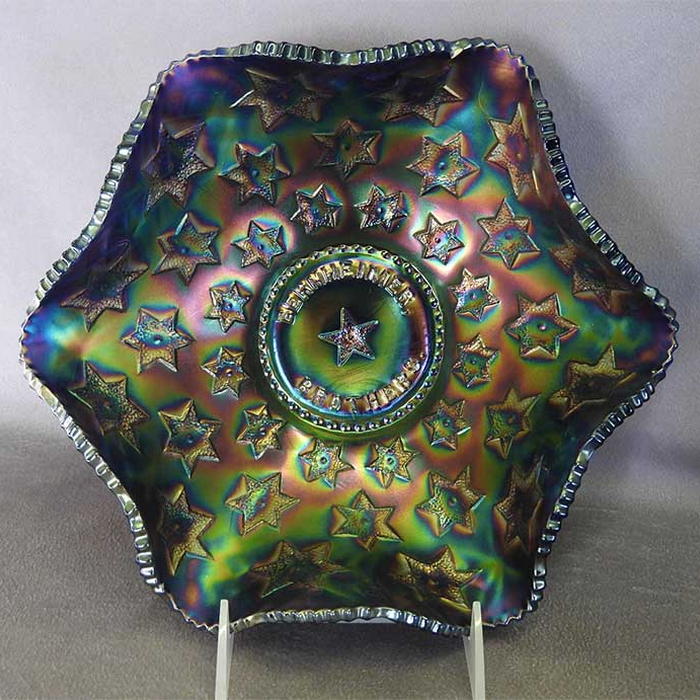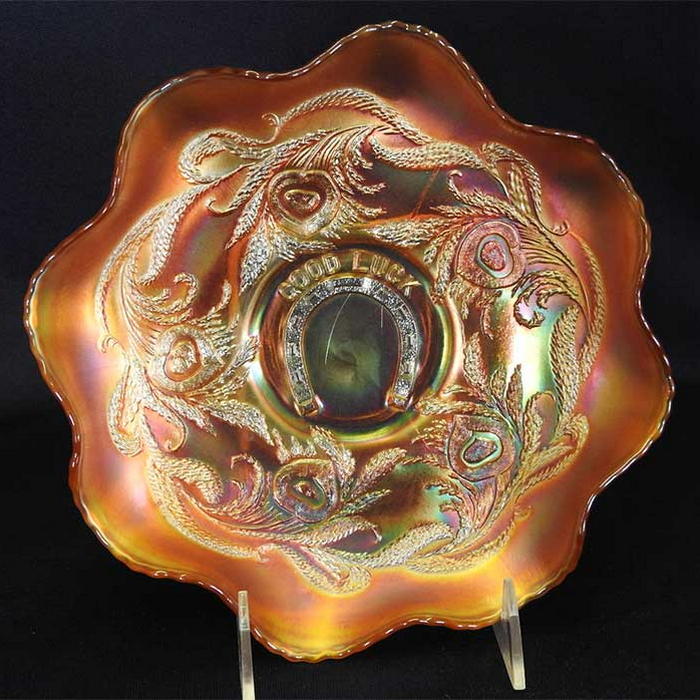 ---
2020 Convention Recap
As we all now know the Covid-19 virus forced a cancellation of our annual TCGC Convention this year. We pulled the plug on our event on Friday, March 13, five days prior to the start of the convention. It was touch and go during the decision-making process and when we finally made the call the entire state of Texas had only 68 confirmed cases. In the end we took a "better safe than sorry" approach for our convention attendees.
Fast forward 24 hours later and our club president, Emmett Morgan, got a call from TCGC member, Brian Foster. Brian proposed we leverage his expertise and technology to have the TCGC convention go virtual. The base proposal was to have our standing Show & Tell event, a taped banquet presentation, and a live conversation concurrent with Jim and Jan Seeck during our TCGC convention online auction. After a few trial and error sessions with a good number of our members (thank you all so much) we were ready! A huge thanks to Brian & James Foster, Kathi & Galen Johnson, and Mary Jo & Tony DeMichael for taking this on and turning what was a monumental disappointment into a new adventure with plenty of upside for all of us going forward.

Convention Videos
What follows are videos of the live and taped events that were posted on our Texas Carnival Glass Club Group Facebook page.
"Show and Tell - A Texas Tradition"
Click Here
Educational Demonstration, "Christmas Compote Mould," by Brian Foster of Arlington, Texas
Click Here
TCGC Banquet Luncheon Presentation, "Carnival Family Trees, " by Tony and Mary Jo DeMichael of Taylorvile, Illinois
Click Here
March 20th Convention - Seeck Online Only Auction Results
Click Here